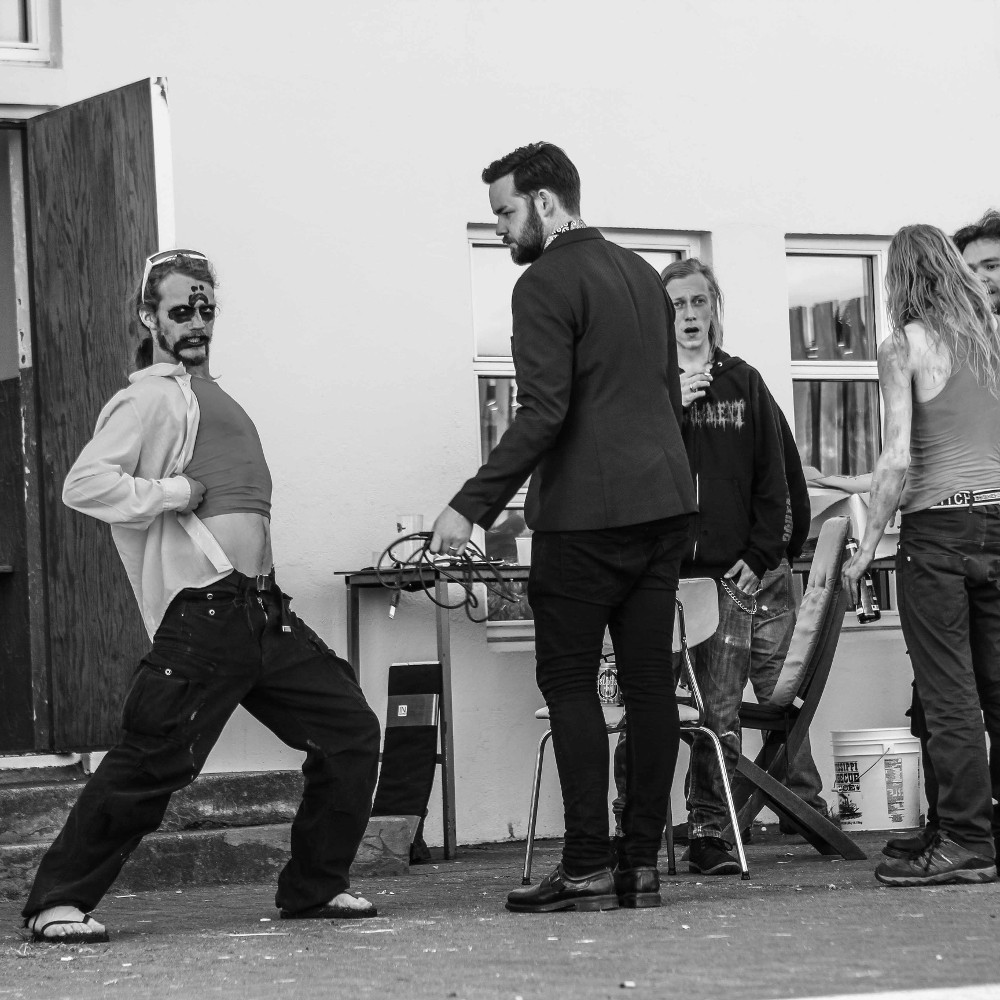 Where can I sleep?
You can camp at Langafit (there is a special deal for Norðanpaunk members) or you can check out Hotel Edda Laugarbakki. Other alternatives are Gauksmýri and Brekkulækur. If you are feeling stingy you can always sleep in your car, just don´t leave it running. That shit is bad for the enviroment. And we´re all for mother nature and karma and shit, ya know!
Where can I buy beer?!
BYOB. Just bring your own beer man. You can buy it on the way in Borgarnes. If you run out, the alcohol shop in Hvammstangi is open from 12:00 to 14:00 on the saturday (10. min. drive). Or why not just enjoy the music and performance sober. Its ok not to drink. We totally understand and support your life decisions.
Is there a shop nearby? Where can I buy food?
Langafit is next to the venue. It sells hot sandwiches and soup along with a supersweet asortement of local craftmanship. Hvammstangi (10 min. drive) has a convenient store, restaurant and a grill/gasstation. Hotel Edda also has a restaurant and their breakfast table is munchworthy(1 min. drive).
Is this a family gathering?
During the day, children are allowed inside with their partents, given that they are wearing adequate hearing protection.
Where can I shower?
The showers are open 24/7 for people on the campsite.
Who do I talk to if there is a problem?
The person or persons in the yellow vest. They are your friend.
Who took those AMAZING pictures??!!
Black and white pictures were taken by the immensely talented Rakel Erna Skarphéðinsdóttir.
Colored pictures were taken a) by our very good friend and closet painter, Jón Örn b) The very generous and all around cool person Kristín Gerður. c) Guttural mastermind and grave diktator Benedikt Steinar. d) Special effekts prodigy and þúsundþjalasmiður Dísa Ster and last but not least e) our good friend from Germany Wolfang Kühnle photographer
Website designed by Birgir Sigurjón Birgisson. Coded by Jóhannes Gunnar Þorsteinsson.